Yoga Workshop: Breath Work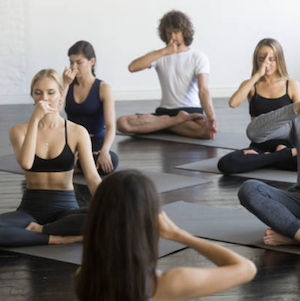 Join us on June 18, 2022 from 9am-11am Pacific time via Zoom for a Workshop in Breath Work.
Learn more about teaching and practicing pranayama (breath work).
Continuing education credit is available for current yoga teachers.
Join Victoria Fawcette and Yoga Education Institute for a Breath Work and Pranayama training on Saturday, June 18th. In this workshop, you will learn more about pranayama, or the principle of life force. We will practice channeling our prana through difference breath techniques and exercises. This workshop is for both the novice, who wants to learn more about breath work, as well as for experienced yoga teachers, who want to deepen their knowledge. For current yoga teachers, this workshop provides 5 hours of continuing education credit with yoga alliance. For those who would like to pursue continuing education credit, there will be a short additional assignment. This program is facilitated by Victoria Fawcette, E-RYT 500, YACEP. Cost of training: $75 
Breath Work (Pranayama) Training
This workshop is for yoga students and teachers, who are interested in learning more about breath work and pranayama practices for their students or for themselves.
This program will be facilitated by Victoria Fawcette, E-RYT 500, YACEP. Learn more about Victoria.