Yoga Teacher Training Online Program
$195
60 Day Money Back Guarantee
This online program is a great way to begin your journey in becoming a successful yoga teacher. Along with learning more about the practice and teaching of yoga, this program also fulfills most of the non-contact hours for our in-person 200 hour yoga allianace program.
What's included in the online yoga training program
Exceptional training in planning and teaching yoga classes.
In-depth knowledge of the history and philosophy of yoga.
Step by step teaching techniques that will help you become an excellent yoga teacher and deepen your own practice.
Images, instructions, benefits, and alignment cues for over 140 yoga postures and exercises.
Guided meditation techniques and breathing exercises (pranayama) you can do now.
Yoga video segments that illustrate how to sequence your classes.
Unlimited free support from Yoga Education Institute.
Extensive coursework related to the anatomy of movement and breathing.
Yoga class templates to help you plan future classes.
Certificate of completion once you finish the course (and continuing education credits if applicable)
Yoga business success learning module and additional support in your yoga business planning.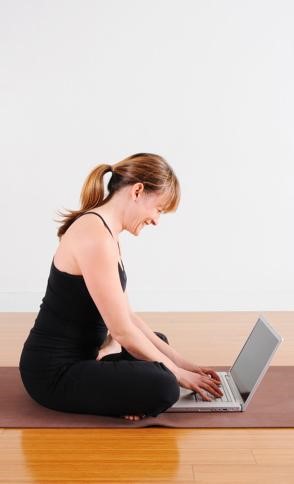 Becoming a Yoga Instructor
If you have ever considered becoming a yoga instructor, but weren't sure where to get started, you've come to the right place. Teaching yoga can be an incredibly rewarding way to earn a livinig-once you understand how to connect with your students and build your teaching practice.
If you want to deepen your yoga practice or begin to develop a successfull yoga teaching career, you won't want to miss our online Yoga Teacher Training course. This online program is a great way to begin your journey in becoming a successfull yoga teacher. Along with learninig more about the practice and teaching of yoga, this program also fulfills most of the non-contact hours for our in-person 200 hour yoga alliance program.
The goal of both this online course and our in-person teacher training programs is to help you deepen your yoga practice and to build your confidence in your practice and your teaching, so that you may find your own voice within the yoga community.In this course, you will learn about the physical and mental aspects of yoga practice, as well as how you can incorporate yoga into your practice and your daily life in ways that benefit you or your students.
Downloading the MyFitnessPal app and lacing up my running shoes helped me kick 53 pounds to the curb.
When it comes to weight loss, exercise is your best friend. If you haven't exercised for a long time and are very out of shape, start out by exercising for just 10 minutes a day, and add on over time to build up to 30 minutes to an hour every day. Do both aerobic exercise (like walking, swimming, and cycling) and anaerobic exercise (resistance training, weight lifting) for best results. Aerobic exercise has many benefits: it improves insulin sensitivity, strengthens your heart, gives you more energy, and much more.
You will learn:
Yoga history and styles of hatha yoga
Yoga philosophy and how to incorporate that philosophy into your own practice
Yoga teaching methodology, practice techniques, and sequencing for hatha yoga
The steps, benefits, alignments issues, modifications and teaching techniques for over 120 illustrated yoga postures
Physiology of breathing, and Pranayama (breathing exercises)
Teaching and practicing meditation and relaxation
Anatomy of Movement for Yoga
Business Planning and Developing a Successful Yoga Business
You'll also receive tons of reference materials in both text and video form.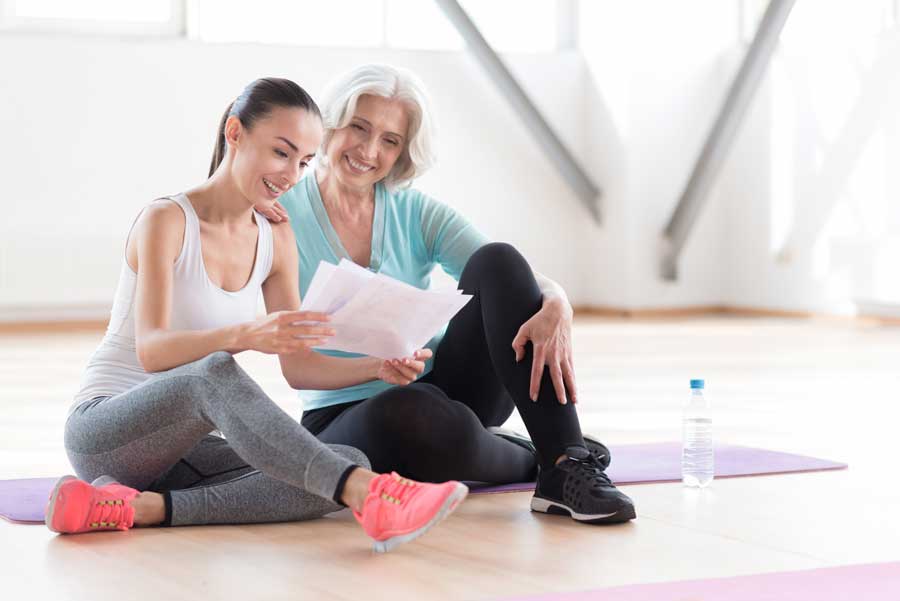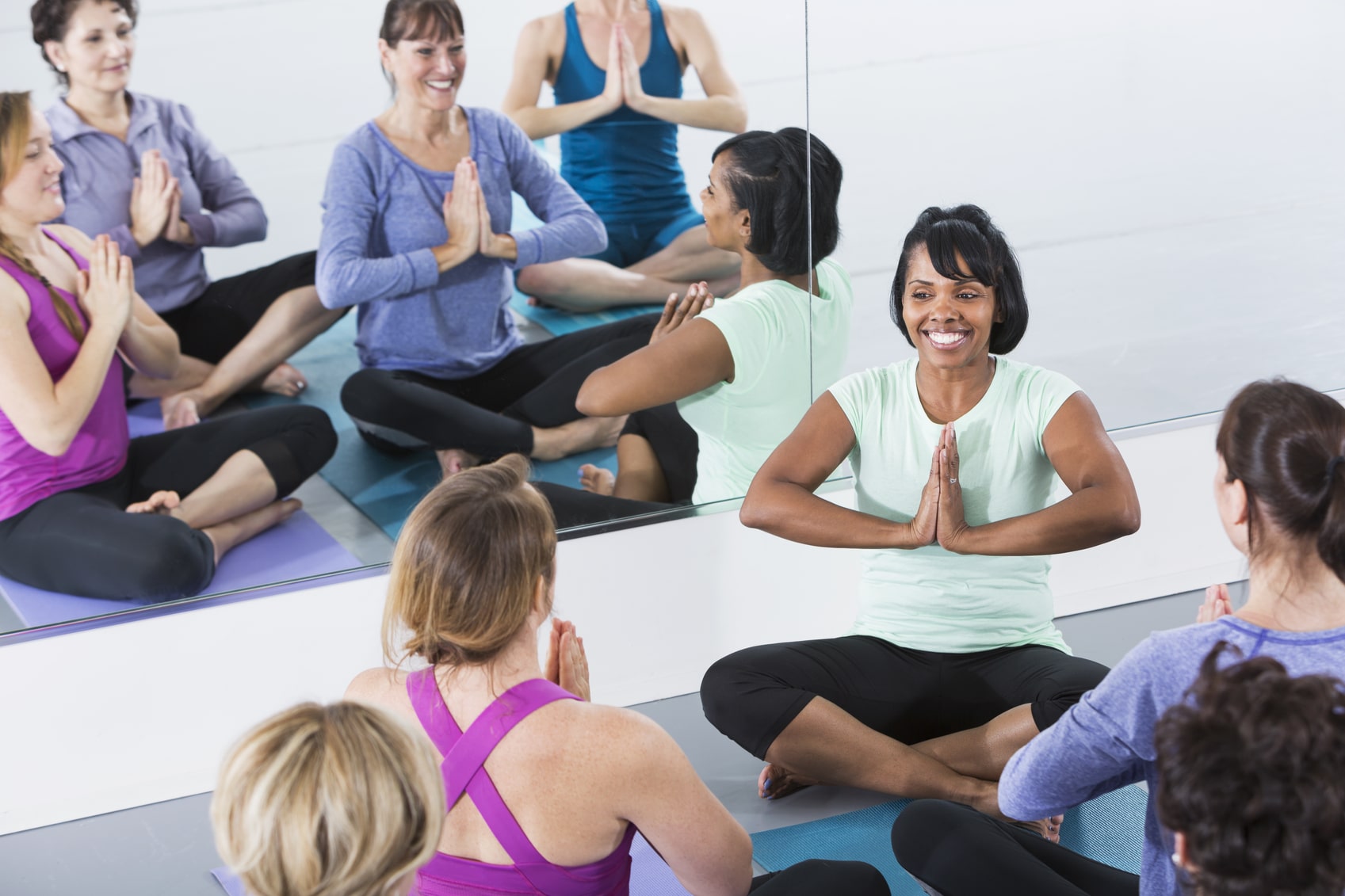 Our program is well designed and thorough
Our yoga teacher training program covers all of the following areas of yoga teaching:
Yoga History
Yoga Philosophy and Yoga Styles
Yoga Methodology (successful yoga teaching practices)
Asanas (yoga postures – including standing, balancing, seated, inverted, and lying postures)
Sequencing for different styles of hatha yoga
Pranayama (breathing exercises)
Meditation and Relaxation
Anatomy and Physiology
Yoga Business Planning and Yoga Teacher Ethics
To complete the program:
Your assignments for the teacher training homestudy program include:
A written exam based on the Yoga Education Institute's Teacher Training Manual
A 2-3 page written review of one of the recommended readings
Completion of a practical exam: submitting a video of yourself teaching yoga (actual class or demonstration)
Completion of a yoga practice log
Submission of a signed yoga teacher ethics form
Upon completion of the Yoga Teacher Training Program, you will receive…
Certificate of CompletionThis certificate indicates that you have completed our course in teaching yoga from the Yoga Education Institute.
Reduced Tuition and Training Time for the 200 Hour ProgramIf you decide to continue your training, you will have the option to earn the Yoga Alliance 200 Hour Certification. with us.
Frequently Asked Questions
What style of yoga is taught?
The Yoga Education Institute trains yoga instructors in Hatha Yoga, which is the science of physical and mental self-control through the practice of physical postures, breathing exercises, and meditation. This is the most common practice of yoga and encompasses many more specialized forms, such as Iyengar, Yin, Ashtanga, Vinyasa, Hot, etc. This program begins your training in general hatha yoga with an emphasis on developing an individualized approach to your teaching or your practice. You will learn to make your yoga classes accessible to a wide variety of individuals through the use of modifications and variations. We outline for you how to provide an environment for practice that is both challenging and supportive of your students' unique and individual needs.
What if I try the program and decide it's not right for me?
If you are not completely satisfied that the Yoga Education Institute's Yoga Teacher Training Online Program offers you everything you need to deepen your yoga practice or start teaching yoga to others, simply email or call us within 60 days for a full refund. No questions, no hard feelings, and you still get to keep all downloaded materials as our way of saying thank you for trying us out.
Do I receive on-going support after the program?
Once you sign up for any of our programs, you have unlimited access to the resources of Yoga Education Institute. Our founder, Nancy Wile, is also happy to answer any questions you have regarding yoga or professional development, via phone, email, or google hangouts,whenever you need.
Is this program recognized by Yoga Alliance?
We are a Registered Yoga School with Yoga Alliance. In addition to the online program, we offer an in-person weekend and in-person intensive to complete the 200-Hour Registration program with Yoga Alliance. While the online course itself does not completely fulfill the requirements for the 200 hour certification, it is recognized by Yoga Alliance for continuing education hours and for hours towards the 200 hour certification (RYT 200). Doing the online course, allows you to save time and money on the full 200 hour program, if you decide to complete it. Having the 200 hour registration with Yoga Alliance is not a requirement to teach yoga or to obtain professional liability insurance, but if you would like to take your teaching credentials to the next level, it is a good option. Visit our RYT 200 page (link to /200-hour-program.html) to learn more about the program.
What to expect when you order?
When you order the online Yoga Teacher Training Course, you will receive a confirmation and email within 24 hours of your order that includes a link to the course, including all course modules and instructions. Once in the course, you will see a "Start Here" message that includes all the instructions for completing the course.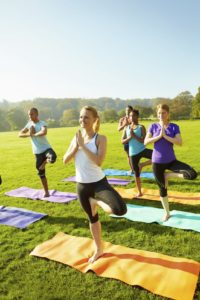 Nancy Wile
You may want to know more about the qualifications of our founder: Nancy Wile
Nancy Wile (E-RYT 500), the founder of Yoga Education Institute, created the online teacher training program and works individually with each student who registers for our program. She has been practicing yoga for over 25 years and has been training yoga teachers (through RYT 200 and RYT 500 programs) for over 15 years. She also has a doctorate in education from Columbia University and, along with teaching yoga and training yoga teachers, she has spent much time teaching and developing health and wellness programs.
If you have any questions, please email me.
Receive Your Free Report and Join our mailing list for more
Free Report: "The Six Things You Should Ask Before Beginning a Yoga Teacher Training Program"
Plus a Free E-book "Teaching and Practicing Warm Ups and Sun Salutations"