Our RYT 200 Training Curriculum is Ready for Your Use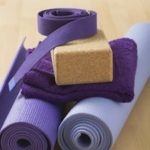 Increase Revenue for Yourself or Your Studio
Offer Yoga Teacher Training
Summary:
Our comprehensive and professionally designed yoga teacher training programs are approved by Yoga Alliance and are designed to give yoga teachers and studio owners a ready to use 200 hour and/or 300 hour yoga teacher training program. We work closely with you to ensure the success of your yoga teacher training program.
Materials:
When you purchase the complete yoga teacher training curriculum from Yoga Education Institute, you will receive access to all of our teacher training manuals (over 1,200 pages of online training manuals), a curriculum guide to help you plan for each session, marketing materials, and one on one consultation to ensure the success of your training.
Investment:
Your investment in this program is minimal compared to the potential profit to yourself or your studio. Your teacher training program becomes profitable once you register just one student.  Your investment for the your yearly access to our approved curriculum is $59 per month or pay yearly ($695 per year) to save.
What to Do Next
If you are interested in offering yoga teacher training programs at your studio, please contact us. We would be happy to answer any questions you have about the curriculum and how we can help you develop your own teacher training program. Click here to get the knowledge about yoga club near me.
Please contact Nancy Wile at: info@yogaeducationinstitute.com or call (866) 790-2040.
Please send me more information about starting a yoga teacher training program.